An alleged Samsung Galaxy Note 5 prototype made it's way online, an AT&T version with a gold colour scheme.The gold colour on this device, seems to be the same as the one found on the Samsung Galaxy S6 and the S6 Edge.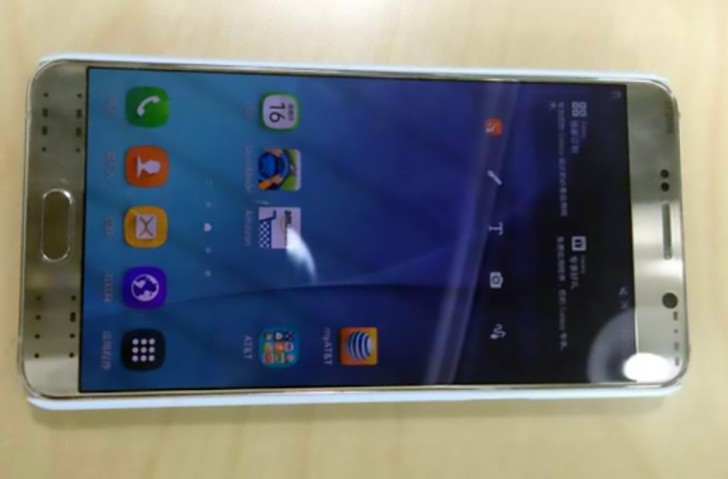 The photo below, gives us a closer loser at the S-Pen ejection mechanism of the Note 5. It seems like user will be able to eject the stylus of the phablet with their fingernail, just like they would on the previous versions of the Note, although rumours suggested that the S-Pen on the Note 5 will have an auto-ejection mechanism.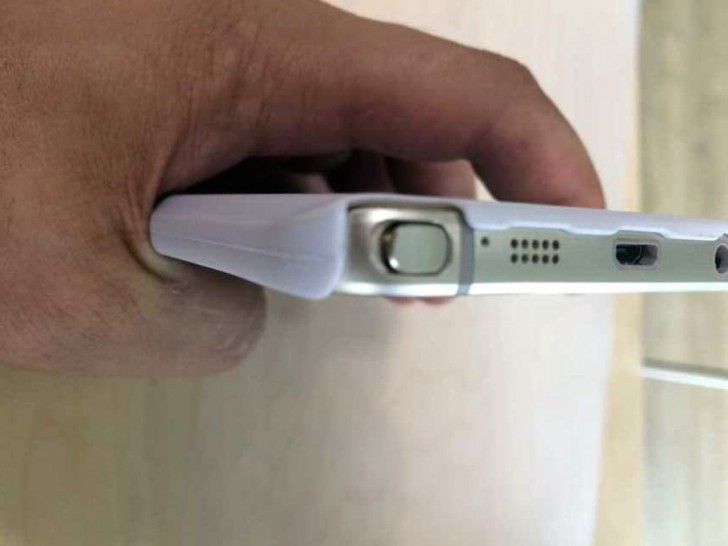 Rumoured specifications of the Note 5 also include an Exynos 7422 SoC, 4GB of RAM, 5.7-inch QHD display, a 16-megapixel camera and a 4,100mAh battery.
What do you think? Let us know below!