As we get closer to August 13th, the rumoured launch date of the Samsung Galaxy Note 5, more and more details are starting to emerge. The latest rumour we have, is a leaked Geekbench screenshot, proving the phone will have 4GB of RAM. The Samsung SM-N920v had the following scores –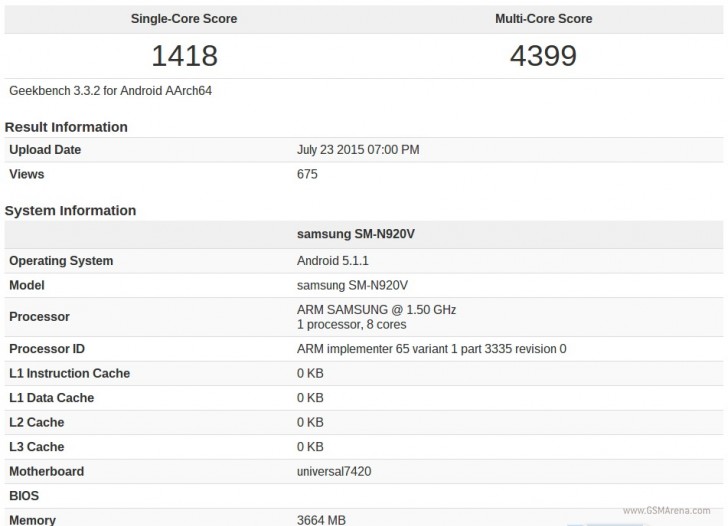 The benchmark reveals that the board used is "7420" which could imply that the Note 5 will have the same chipset as the Galaxy S6 duo, also known as Samsung's own Exynos 7420. However, rumours also say that the phablet is supposed to have an Exynos 7422, which is similar to the 7420.
Another thing the screenshot shows us, is that the Note 5 prototypes are running Android 5.1.1 Lollipop, which isn't really a surprise as that is the latest operating system from Google.
What do you think? Let us know below!